Lavender Review
is an international, biannual (June & December) e-zine dedicated to poetry and art by, about, and for lesbians, including whatever LGBTQ might appeal to a lesbian readership. This e-zine is free, and open to everyone. Submissions are open year-round, and there is no fee to submit.
Writers:
Please submit three to six poems. Include all your poems in one file. Do not submit again until you have received a response. By submitting poetry for publication, you certify that it is your own original work. We usually respond within two months. Simultaneous submissions are allowed and encouraged. If individual pieces are accepted elsewhere please write a note in Submittable. We do not accept work that has been
previously curated,
in print or online—poems may be self-published on social media, blogs, or message boards, but cannot have been published in books, magazines, or similar collections open to the public. If your work is accepted at
Lavender Review,
you agree to grant us First North American Serial Rights, all archival rights, plus the rights to reprint in any future anthologies. Upon publication all rights revert back to the author. You agree that if your poem/s subsequently appears elsewhere (in print or online), you will give due credit to
Lavender Review.
Note: the name is
Lavender Review,
not
The Lavender Review
.
Artists:
Please submit up to six images in separate files.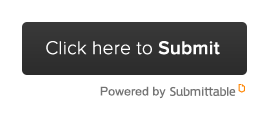 *Our definition of "lesbian" includes both women who identify as lesbians and people who identify with lesbians. We recognize that lesbian communities have been and continue to be informed by bi women, trans women, Two Spirit, genderqueer, gender-nonconforming, and non-binary people, and that many of these labels are not mutually exclusive categories. In that spirit, we welcome submissions from all poets who feel an intimate connection with the term "lesbian."
Remember: Any art from a marginalized group is first dismissed as necessarily trivial or lesser because it doesn't value the same ideals as the mainstream. It is only through iteration and resilience that the markers used to keep us out become the elements for which we are prized. That's why a journal devoted to lesbian poetry and art is vital: it rejects tokenism; it makes visible the common themes between otherwise dissimilar writers and artists; and, most importantly, it shows the range and prowess of those who would otherwise be limited to one feature of their work.
~ Eloise Stonborough